9 Things you missed on Tour this week: DJ matches Tiger record, a win after 258 attempts, golf's unluckiest shot and a new female World No.1
Published:
From a new World No.1 in the female game to golf's unluckiest shot, golf's farewell to Bruce Lietzke and McEvoy's first win after 285 attempts, here's 9 things you missed this week.
---

Dustin Johnson wins 3rd title of the year; first person since since Tiger to achieve the feat in three consecutive years
Dustin Johnson bounced back from his first missed cut of the season at The Open by easing to his third win of the year with a three-shot victory at the RBC Canadian Open to gain his 19th PGA Tour win.
It's a number that is significant, as the World No.1 now becomes the first player since Tiger Woods to win three or more events in three consecutive years (Woods did it in 2009).
"Obviously I'm doing something very well," he said. "To even be mentioned in the same sentence as Tiger means a lot. What he's done for the game, the things he's done in the game. No one is ever really going to get to that level."
Johnson, who posted a final round six-under 66 to get to 23-under, finished three shots clear of South Korean pair Whee Kim and Byeong Hun An on his way to becoming the second three-time winner this season (Bubba Watson is the other).
"It means a lot," Johnson said of his win. "It's the last time that RBC's going to be here, at Glen Abbey, it's a golf course that I really like, I play well at it. So it definitely means a lot to win here."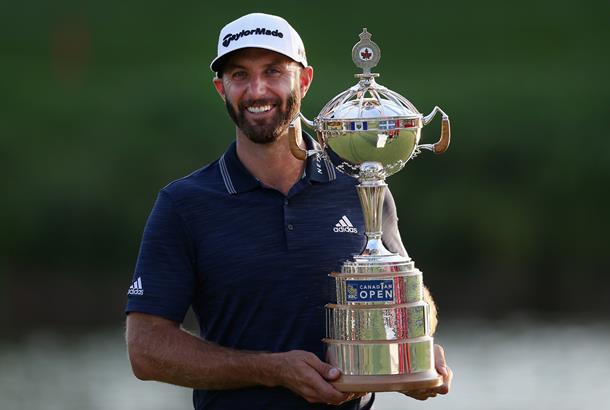 Miguel Angel Jimenez claims second Senior Major title
Until May, Jimenez had gone through his career without winning one of golf's biggest prizes. Now, he has two Senior major titles under his belt after following his victory at the Regions Tradition with another at the Senior British Open at St Andrews on Sunday.
The Spaniard bested the 2017 Champion Bernard Langer by a single shot to claim his second Senior Major with a final round 69, at the same venue where Seve Ballesteros claimed his Open title 34-years previously.
Jimenez, who had four birdies and one bogey on his way to a 12-under-par total of 276 for the week, called the triumph one of his biggest victories.
"This is one of my biggest victories," said Jiménez. "It's amazing to win here. This is my second Major of the year, and it's amazing to be the winner of The Senior Open here at St Andrews, the Home of Golf.
"There are no words to describe the feeling of holding the trophy on the 18th green. To have that trophy in my hand in front of the crowd and my friends, and my family is amazing."
Richard McEvoy wins first European Tour title at 285th attempt
285th time lucky: Richard McEvoy birdied his final hole to win his first European Tour title at the Porsche European Open - just a week after claiming his third win on the Challenge Tour.
Richard McEvoy couldn't have been a more popular winner on Sunday. The 39-year-old finally lifted his first European Tour trophy on his 285th attempt, and he did it with a 20-foot birdie putt on the 18th hole.
Having held a share of the overnight lead with Bryson DeChambeau, the six-time Q-School graduate made two bogeys and a birdie over his opening nine holes to remain out in front of a packed leaderboard.
A birdie on the 11th moved him one clear before back-to-back bogeys and a further birdie on the 15th gave him the advantage once more, until a dropped shot on the 17th left him in a tie with three other players with one hole to go.
While playing partner DeChambeau was unravelling with a final hole triple bogey, McEvoy overruled his caddie and decided to lay-up of the par-five to give himself the best chance of making birdie. And he did just that, rolling a 20-footer to claim his maiden European Tour title.
"It's incredible," McEvoy said. "I've waited a long time, 17 years as a pro on and off the tour. I'm absolutely over the moon.
"I just had to carry on believing until that last putt. I kept thinking seize the day, seize the day a couple of times today to give myself a little kick and I certainly did that on the last."
Ariya Jutanugarn becomes World No.1
Ariya Jutanugarn claimed the 2018 Aberdeen Standard Investments Ladies Scottish Open title at Gullane, picking up her third victory of the year and 10th career victory on Tour.
It wasn't a win she expected. The 2016 Women's British Open Champion has said previously that she doesn't think links golf is one of her strengths. However, she made six birdies and one bogey during the final round for a 66 to end one shot clear of Minjee Lee.
Lee put up a valiant battle all day, joining Jutanugarn at the top twice with birdies at the 11th and 16th holes before the eventual champion matched her to retain a one shot advantage.
"It means a lot to me to win the tournament," Jutanugarn said. "I told the caddie this week, you know, what I really want to win on a links course, even one time in my life will be good. So right now my dream come true."
And for Ariya, winning around a links course wasn't the only bonus. The 22-year-old moves back to World No.1, an accolade she first claimed last year – the second youngest ever to do so.
Bruce Lietzke passes away aged 67
Bruce Lietzke passed away at his home in outside of Dallas at the age of 67, after succumbing to an agressive form of brain cancer called glioblastoma.
The 13-time PGA Tour winner was a character, playing the way he wanted (prioritises PGA Tour events over majors), and was described by close friend Bill Rogers as 'a classic'.
"To make it work like he did (a great family, a 628-acre Texas ranch, 13-win PGA TOUR career), anyone would have liked to have done it like Bruce," said Bill Rogers, the 1981 Open champion who was Lietzke's roommate at the University of Houston. "He did it the way he wanted to do it and in truth, he lived out his dream."
"He was a classic, and that's the right word."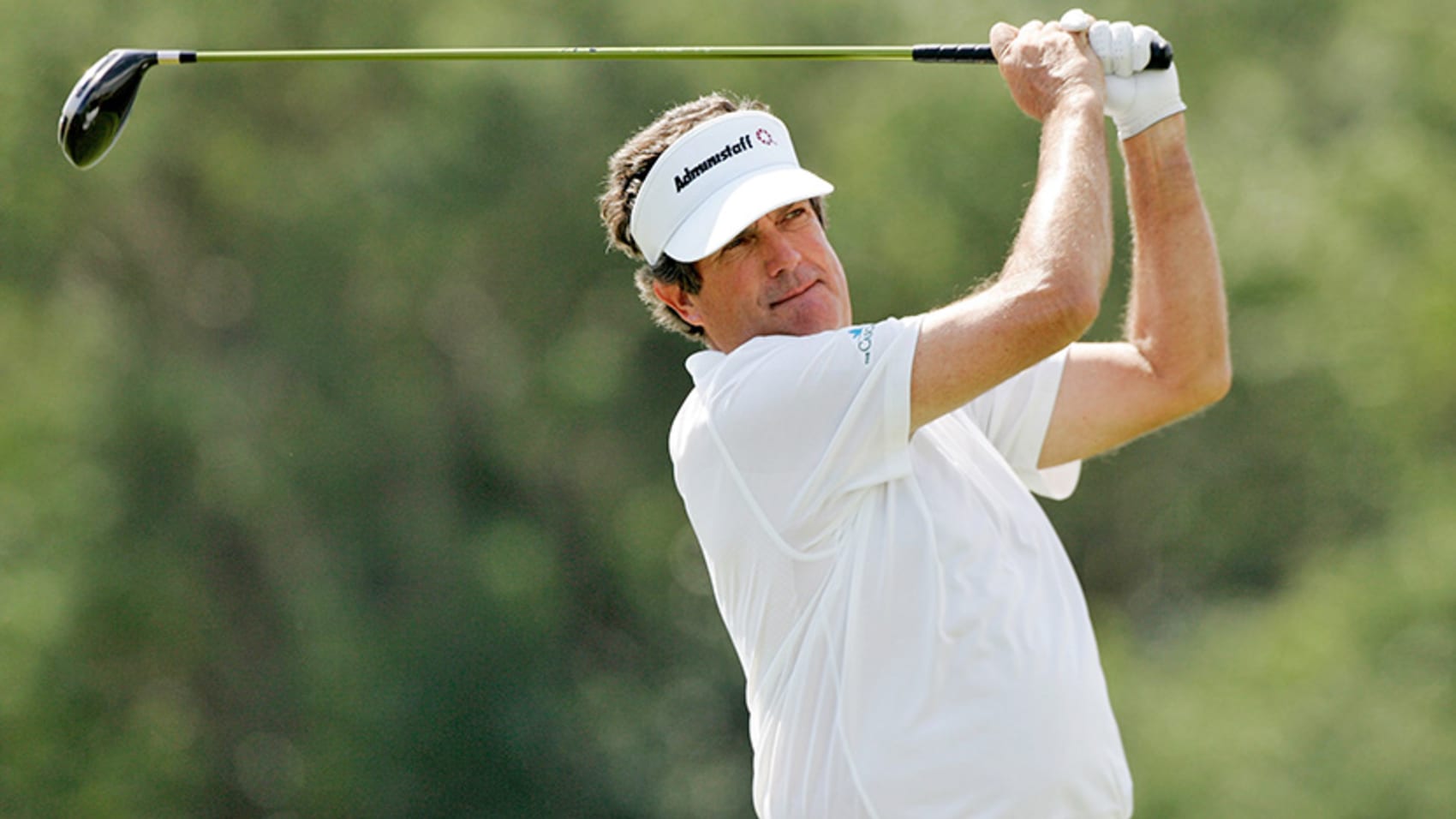 Lietzke was first diagnosed in 2017, and PGA Tour Commisioner Jay Monahan spoke about him in a statement.
"Our PGA TOUR family lost a treasured member with the death of Bruce Lietzke. He touched on parts of five decades as a player, competed in 700 tournaments as a member of the PGA TOUR and PGA TOUR Champions, and recorded a total of 20 victories," said Monahan.
"But to celebrate Bruce Lietzke's life properly, we offer praise to the great family man and the cherished friend to many. Our deepest condolences to his wife, Rose, and his children, Stephen and Christine."
Click here for the full story on the PGA Tour's website
Eleven Sports set to broadcast the PGA Championship
Eleven Sports is set to broadcast the 2018 PGA Championship for free across multiple online platforms, taking the major away from TV and replacing regular commentators with a host of different faces.
Eleven Sports is set to show all four rounds of the PGA Championship via an online platform, using the final major of the year as their official launch event on the channel.
It was recently confirmed that both Sky Sports and the BBC had pulled out of the running for broadcast rights to the PGA Championship, and there was much speculation that it could move to an online-only broadcast.
And now, it has been announced that Eleven Sports has secured the live and exclusive rights to the fourth major of the year in the UK and Ireland, which runs from 9-12 August at the Bellerive Country Club in St. Louis Missouri,.
There will be three ways to watch the action on Eleven Sports. All four rounds will be shown live and free of charge through a 7-day trial on the Eleven Sports' online platform via www.elevensports.uk, and on iOS and Android mobile and tablet apps. The first two rounds will also be streamed for free on Facebook live through the ELEVEN SPORTS UK page.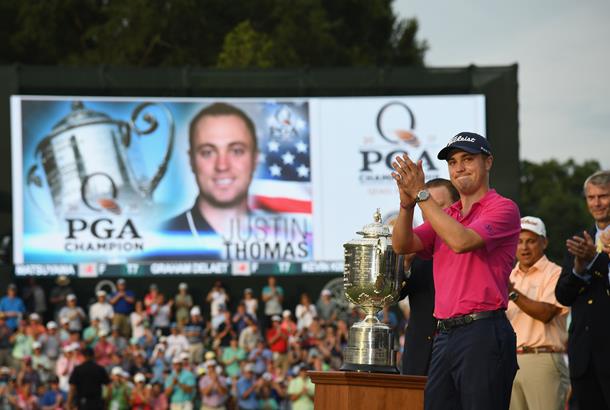 The unluckiest golf shot of the year?
During the first round of the Senior Open at St Andrews, Mark James played his tee shot from the 17th tee on the Old Course - only to hit a seagull mid-flight.
It was bad news for both the gull and James, whose ball then deflected off the bird and out of bounds at the infamous Road Hole. It led to a triple-bogey seven for the Englishman to finish with a five-over 77 after the round one.
Lexi Thompson withdraws from Ricoh Women's British Open to recharge mental batteries
Lexi Thompson announced via Instagram that she won't be travelling to Royal Lytham & St Anne's for the Ricoh Women's British Open, instead taking time out from the game to focus on herself.
"I realized recently that I need to take some time to work on myself," she wrote.
"The events of the past year and a half (on and off the golf course) have taken a tremendous toll on me both mentally and emotionally. I have not truly felt like myself for quite some time. I am therefore taking this time to recharge my mental batteries, and to focus on myself away from the game of professional golf."
The World No.5 has had a turbulent year, which started with the much-talked about events at the 2017 ANA Inspiration. A TV viewer called in and she was retrospectively given a four-shot penalty for incorrectly replacing her ball on the green during round three and signing for the wrong score.
Told mid-way during the final round as she held the lead, the penalty effectively cost Lexi her second major title, and she admitted this year it's something she still struggles with.
"I've relived it for a while," she said. "I had nightmares about it — I still occasionally do."
Adding to that was her mother Judy's cancer diagnosis. She was successfully treated, and Thompson spoke about her relief earlier this year.
"She's my best friend, so just to have her here again this year, supporting me and always there for me to say that she loves me, that's all I need," Thompson said.
And while it has been a difficult year, Thompson's results have still been impressive, including three top 10s in her last five starts.
However, the World No.5 recognised she needed to take time out of the game, but still plans to defend her title at the Indy Women in Tech Championship in mid-August.
Web.Com Tour offer Club Pro Guy Invite to Monday Qualifier
The legend continues.
If you haven't heard of Club Pro Guy, he's a social media phenomena and Mexican Mini Tour legend – who often boasts about his unique coaching approach, his equipment deals with Strata and his numerous made cuts.
The Web.Com Tour are the latest outlet to join in by extending him a sponsor's invite to play... in the Monday qualifier for the KC Classic (which is today). Be sure to follow along.