Today's Golfer Magazine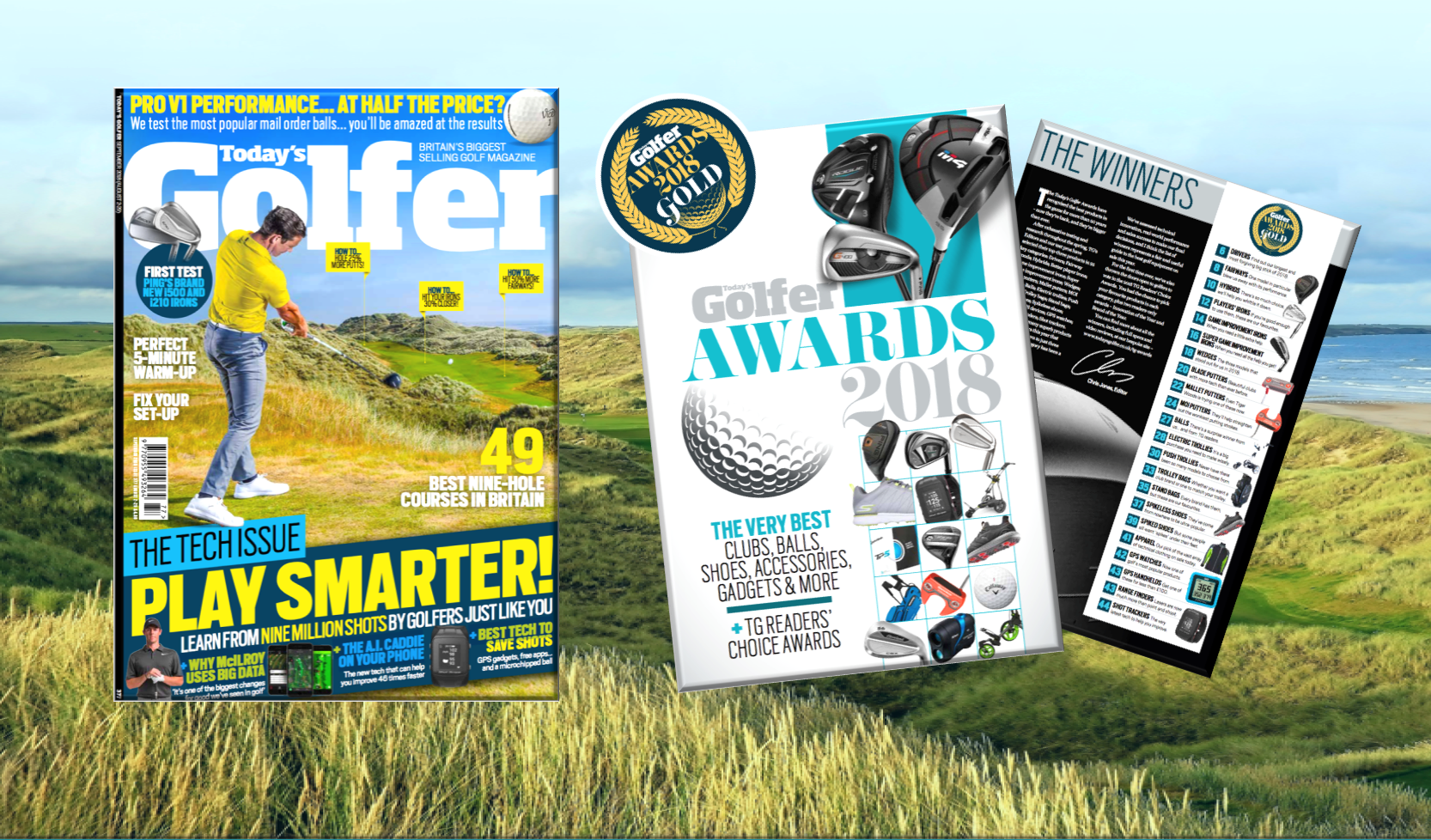 A Note From The Editor
Data has been in the news a lot this year. From Facebook to Brexit and even England's analytical approach to penalties at the World Cup, data shapes our lives more than we know. And as the world becomes more connected, it's only going to get more important.
Most of us now use some sort of technology when we play golf, whether it's a basic GPS watch or a full-on-shot-tracking app. And if you're not using technology, you're missing out.
"Did you know, for example, that when a 20-handicapper three-putts, the average distance of his second putt is almost nine feet?", says Gavin Dear from Shot Scope, a former Walker Cup player who's now helping golfers improve via the shot-tracking system.
"That's a clear signal that poor distance control is the principal cause of three putting. This golfer could spend time on the practice green holing three-footers, but it would not be of much use to him to practise lagging it closer. This is a good example of how data can help you target your work, making your valuable practice time more effective."
We've teamed up with Shot Scope for our third annual Tech Issue, to reveal how stats can help you save shots from tee to green. We've also got some simple tips based on what those stats reveal in three comon handicap categories.
Elsewhere, the issue is packed with new tech that can help your game, from the latest gadgets and apps to the microchipped ball that's also a launch monitor. We delve into the future of courses, and talk to the tech company that's helping players win Majors and Ryder Cups with a stats-based appraoch. It's fascinating stuff that's helping to make golf more fun.
Chris Jones, Editor
PLUS GET OUR FREE 42-PAGE TG AWARDS MAGAZINE!
CONTENTS
32 The Basics: Get your set-up to the ball consistent every time.
34 Tour Tip: WhyScotRussellKnoxisa green- nding machine.
35 Fault Fixer: Give your tee shots a head start to hit them straighter and further.
36 Scoring Zone: Why you should try this new approach from the sand.
38 Play Smart: When faced with a blind pitch.
41 Get Prepared: The perfect ve-minute warm-up before you tee off.
46 China's Star: Meet Haotong Li
54 Stat Attack! Play smarter... learn from nine million shots by golfers just like you
70 Taking tech to the Tour: How Bryson DeChambeau is using a different approach to winning
77 Big Data: Changing the game - Inside the stats team helping golfers win Majors and Ryder Cups
80 Project 300: In the final part of our distance series we look at conditioning
88 Big launch: Ping irons - The full tech lowdown on the new i500 and i210 irons.
92 Showcase: Tour gloves - Our pick of 10 leather gloves worn by the world's best.
94 Readertest: Four regular golfers try TaylorMade's latest putters.
95 Mail order balls test: Pro V1 performance... at half the price?
100 Twintest: Two of the latest putters go head to head.
103 Top10s: The gear of the year.
109 Regional Guide: Our pick of the nest nine-hole courses across the UK and Ireland.
124 Dream Destination: Seve's French star.
126 Competition: Win a stay-and-play golf break for two in Slovakia.