Today's Golfer Magazine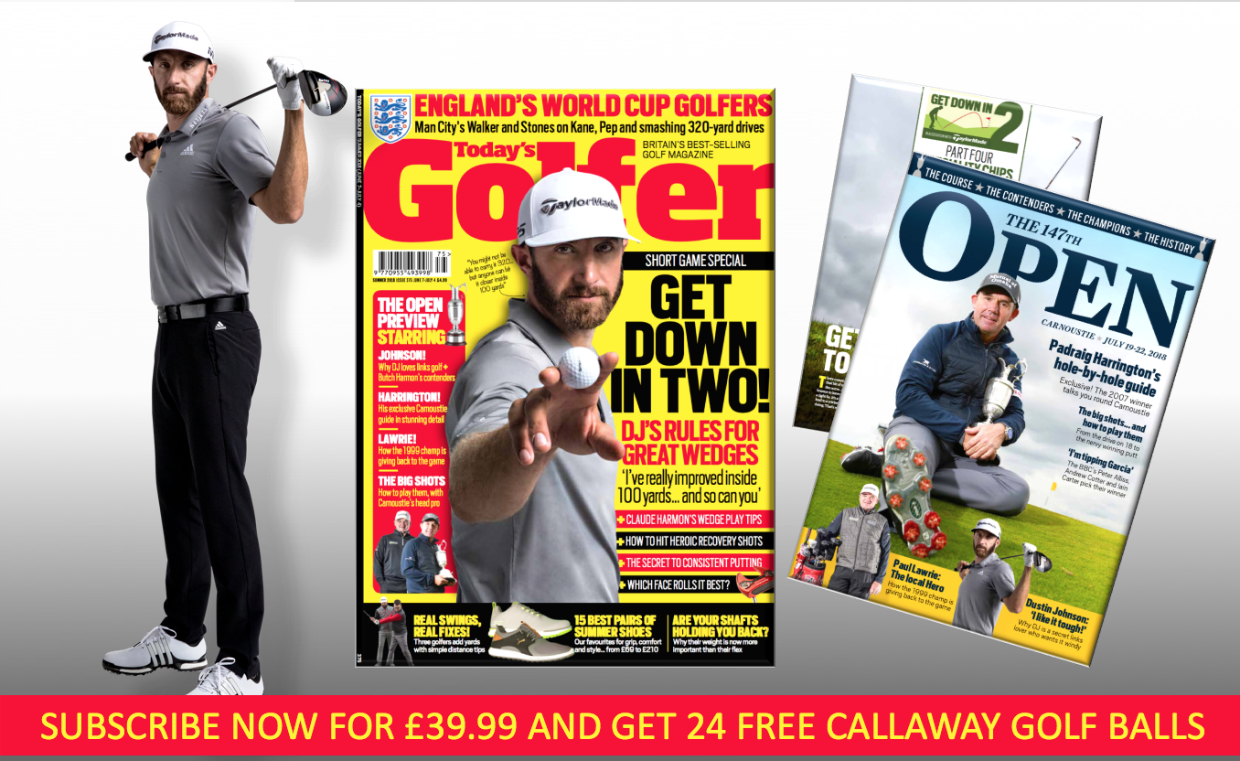 A Note From The Editor
Why wedge work will pay off: As impressive as the world's best are at smashing the skin off a golf ball, the thing that continually impresses me when I watch tour players up close is their wedge game.
Put me 100 yards away from the green on a straightforward hole with little trouble, and I can still easily make a bogey. Or worse.
I once played nine holes of pitch and putt at a Callaway event with Thomas Pieters. None of the holes were longer than 100 yards. Most were around 80. His control with his wedges was just unbelievable to witness. As I was pulling it, pushing it, thinning it and hitting it fat, with an inconsistent tempo and swing length, he just knocked every shot within 10 feet - and holed eight of them. It was so impressive to watch, more so than the 300-yard drives he was hitting the following day.
Hitting more consistent, more accurate wedge shots will have a dramatic effect on your scores. Not only will it give you more birdie looks, but hitting it closer to the flag after you've been in a fairway bunker, or chipped out of the trees, will quickly take those destructive doubles off your card.
No-one has improved their wedge play more in the last couple of years than Dustin Johnson (who, let's face it, has more wedge approaches than most). So we asked him and his coach, Claude Harmon III, how they did it - and what you can learn from their approach. It's part of a package of short game content - including recovery shots and a big putters test - that will help you get down in two more often this summer.
IN THIS ISSUE
OPEN PREVIEW ISSUE: Featuring the two former Open champions at Carnoustie: Paul Lawrie and Padraig Harrington. Harrington provides exclusive course guide with stunning detail, while the 1999 champion reflects on his victory and shows how he is giving back to the game with his academy. PLUS the BBC's pundits tell you who they think will win, and Carnoustie's head pro shows you how to play the key shots around the infamously tough links course.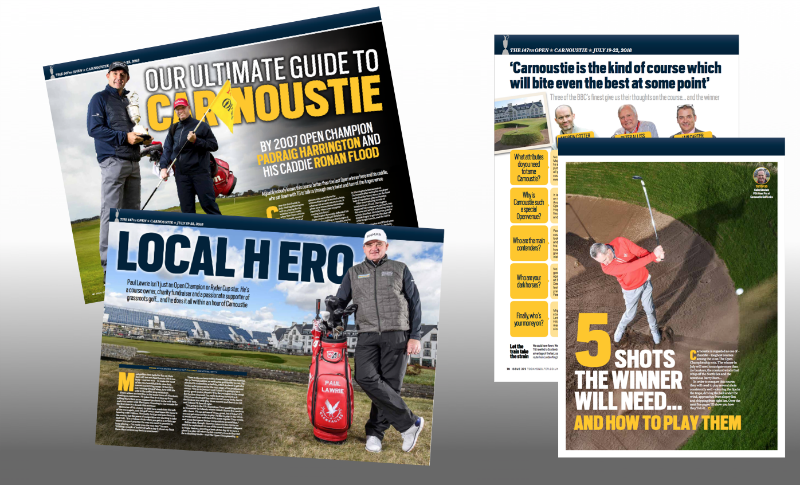 INSTRUCTION: Our fourth installment of our Get Down In 2 Series is all about getting creative to hit it closer! We've also got part 2 of our Project 300 series, and a short-game special inside this month's Play Better section.
BIG INTERVIEW: DUSTIN JOHNSON: Find out why DJ Aloves links golf and learn his rules for great wedge shots with help from his coach Claude Harmon!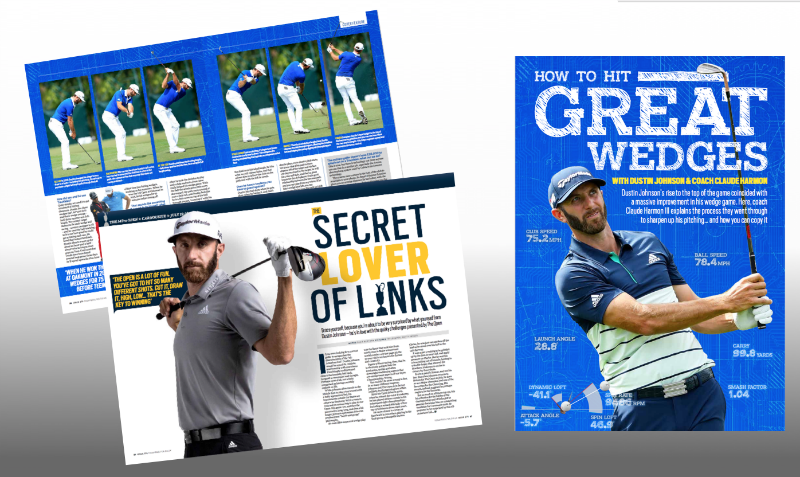 MY LIFE IN GOLF: We catch up with England World Cup and Man City players John Stones and Kyle Walker, who talk Kane, Pep, and smashing 320-yard drives.
COURSES: Our pick of Britain's top seaside and inland links courses, plus the insiders guide to golf in Morocco and a fantastic giveaway!
GEAR TESTS: Which putter face rolls the ball the best? How does the Callaway XR Speed compare to the TaylorMade M4 Driver? Are your shafts holding you back? Can your golf shoes REALLY add distance?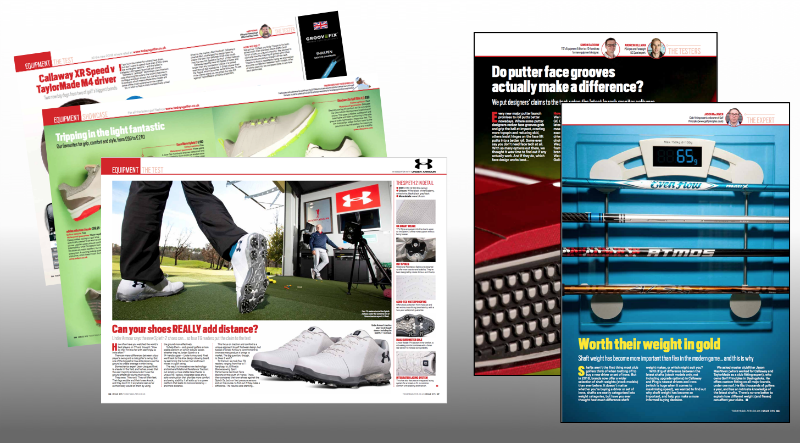 TG COLUMNISTS: Nick Dougherty and Andrew Cotter are both focusing on Majors this month. Dougherty talks about the life-changing impact of winning one of the four big tournaments of the year, while Cotter reflects on why he believes The Open Championship is both the original and best Major.