Today's Golfer Magazine
The Distance Issue: The latest issue of Today's Golfer is ALL about POWER, featuring six of the World's Best Power Players on Golf's first ever fold-out magazine cover!

Note from the editor: I don't know about you, but my favourite shot in golf is a massive, straight drive. Maybe it''s the caveman in me, but smashing one miles down the fairway just feels so god, posing at the top as the ball disappears into the distance on its intended path.
I'd say the majority of club golfers like smashing drives, too. You don't see too many people at the driving range chipping and putting - we're all knocking a basket of balls as far as we can! On tour, too; we're all obsessed by driving. Who's longest. Who's straightest. Who's got the biggest smash factor.
If you needed any proof of the importance of power in the modern game, just look at the World rankings. Nine of the World's top 10 averaged over 300 yards in 2017. Clearly, if you want to shoot low, you need to go long.
That's why our latest issue is packed with power tips. You might not topple the 300 yard barrier, but you will gain a keener understanding of how the world's longest hitters develop speed and distance, the first, vital step to boosting your own driving distance stats. Read on to find out what's in the latest issue of TG!
POWER UP YOUR GAME
Brought to you by Rory, DJ, Tiger, Day, Rahm & Rose. To better understand how top players create power, we take a closer look in this issue at the actions of six of today's most prodigious hitters.
Five are in the World's top 10, including Dustin Johnson, Jon Rahm, Justin Rose, Rory McIlroy and Jason Day. The final player on our fold-out cover is Tiger Woods, a golfer getting back up to speed in every sense of the word; and the latest stats suggest his speeds of 180mph-plus still rival the most powerful hitters on tour.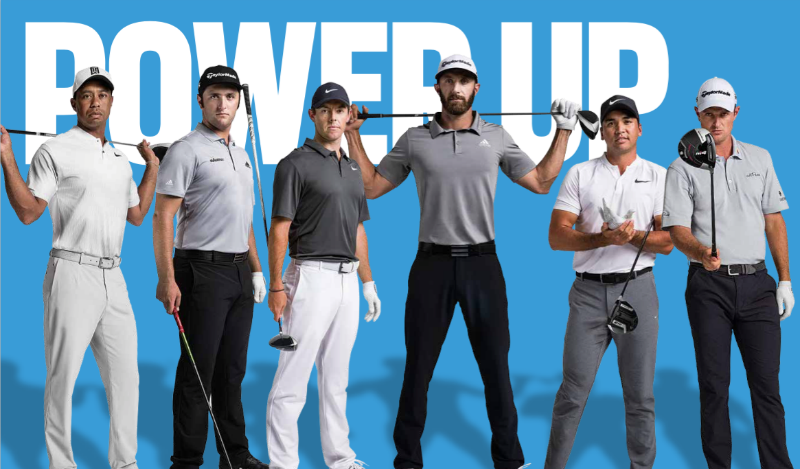 TESTED: 2018 Drivers
We asked leading manufacturers to send their latest models in each of the 3 testers specs, and after some serious number crunching, plenty of heated discussion and much head scratching, we came up with our verdict on the best of 2018. Plus, does Twist Face actually work?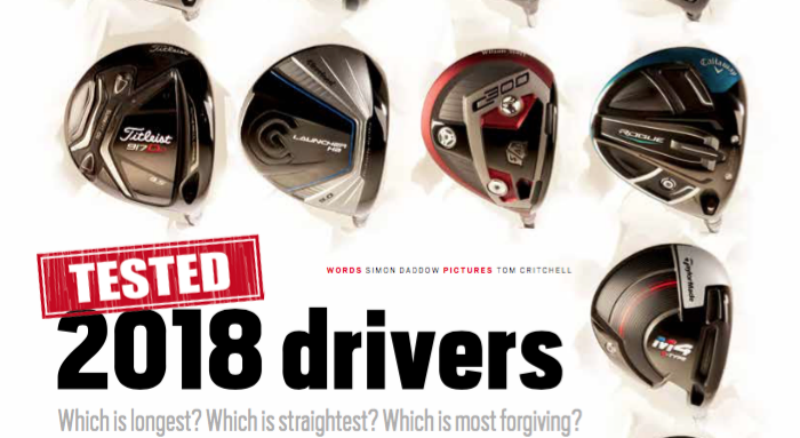 Real World Power Tips
There are three forces we should look to create in the golf swing; Rotational, Angular and Vertical. All three can be developed easily through simple swing exercises, shown by TG Top 50 Coach Jon Wallett in our latest instruction feature.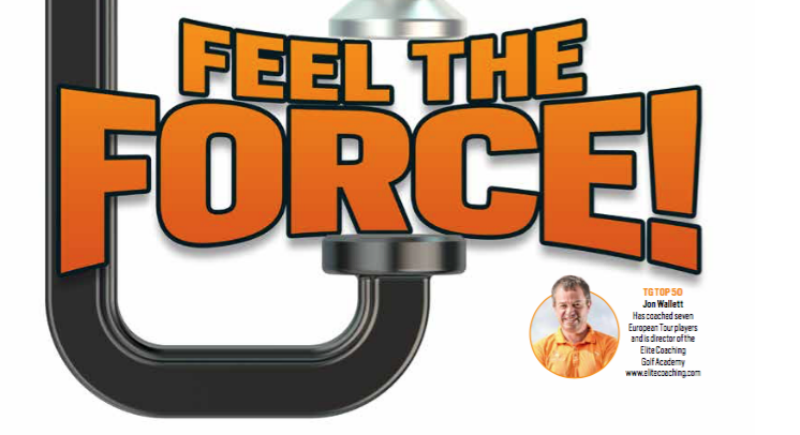 Secrets Of A Long Drive Teacher
Lee Cox is a specialist in helping people hit the ball far. Really, really, far. He's known as one of the best coaches on the long drive circuit, counting former World Champion Joe Miller and a handful of other long drive specialists in his roster. This is how he does it...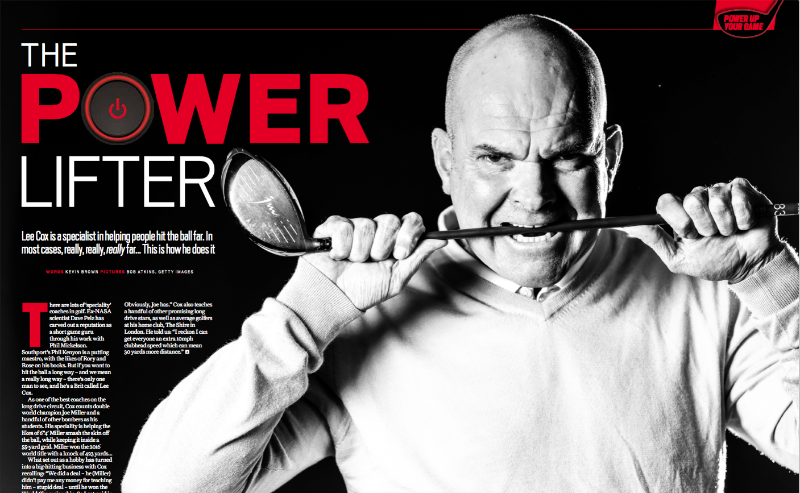 10 Ways To Buy More Distance
There are a lot of ways to buy more distance in golf, perhaps more than you think. It's obvious to us that spending time getting a fitting or a lesson is going to help you enormously, but there are some other surprising things you can spend your money on to help you in your quest for those extra yards too.

TG Columnists: Dougherty & Cotter
In the latest issue of TG, Nick Dougherty focuses on this year's Ryder Cup - and why he thinks both teams might be the strongest sides in history. And from the most exciting tournament in golf a recent poll that suggested the sport is far from excitement inducing, Andrew Cotter wonders why the British Public voted golf as the most boring sport to watch on TV?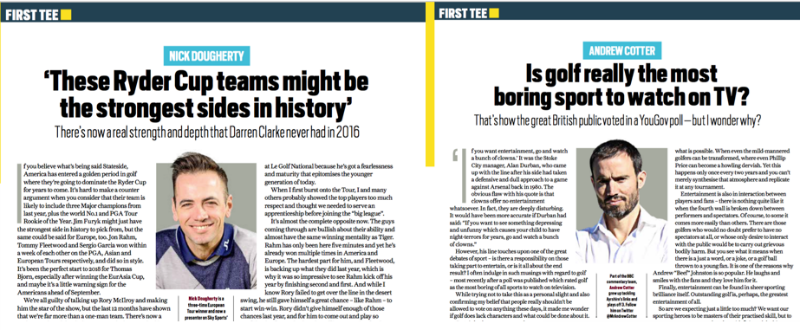 PLAY Better: Helping You Save Shots
In this months play better section, the focus is on strategy, swing tips, mind games, shot shaping and tour insight. From whether your handicap is handicapping you to getting a grip on your game and finding out how a 22-handicap compares to a pro, our TG Top 50 coaches are armed with illustrative advice aiming to help get you back in to a good rhythm on the course.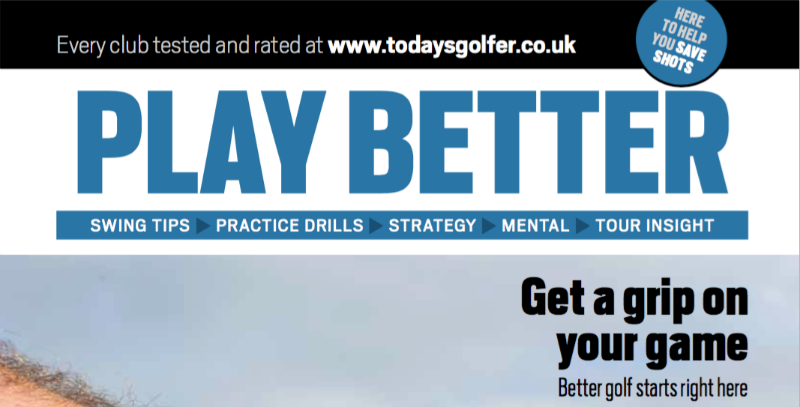 Confessions of a Golf Hustler
We learn how one man made a living by gambling on games with unsuspecting golfers... and beating them all. Seriously. David (not is his name) is one of the most successful golf hustlers in Europe; After losing his job as a bar manager, David started playing golf for money. He was playing off four, and he was good at hustling. Soon he was making a living, then a good living as he played more and got better. He is now a +2 handicapper, but you wouldn't know that if you saw him because he's more than likely deliberately topping tee shots on the range and missing tap-in putts....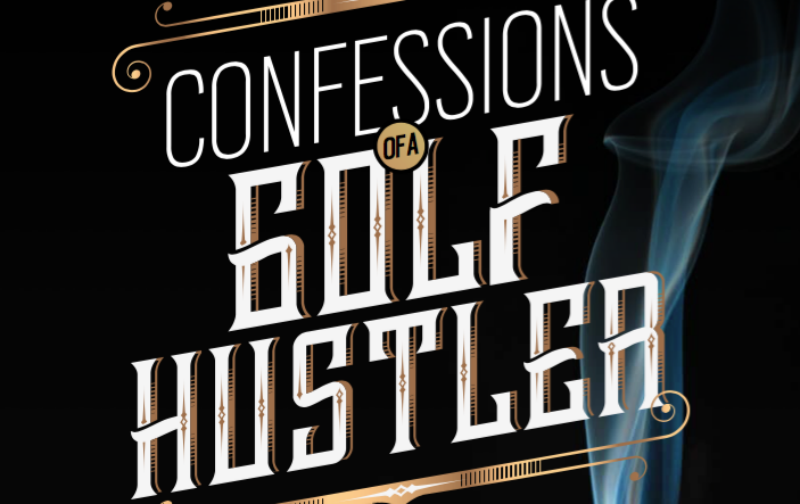 My Life In Golf: Ben Shepherd
Ben Shepherd is one of TV's most familiar faces, currently co-achoring ITV's breakfast show Good Morning Britain twice a week, as well as hosting quiz show Tipping point, and teaming up with Chris Kamara for Goals on Sunday and Saturday night show Ninja Warriors. The popular TV presenter reflects on the difficulty, frustration and unpredictability of golf... and why his hole-in-one proved a damp squib.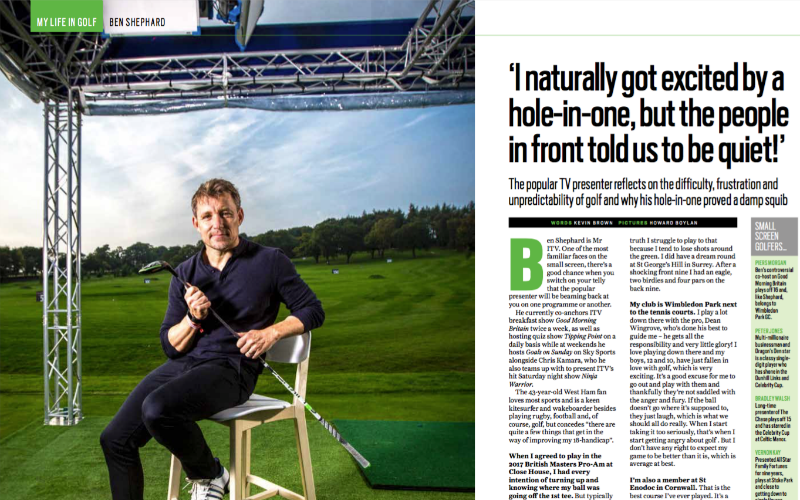 Equipment Section: Helping You Buy Better
Time to try a new putter? We've got the details of 47 of them, including Odyssey's new O-Works Red range. Plus our TG Readers test out Ping's new zero jackets, and we review the latest golf balls, drivers and standbags on the market.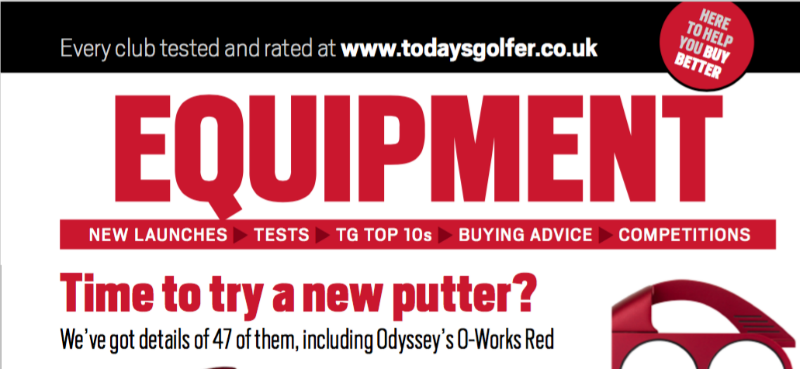 Courses: The Playlist
Spring in to action with our latest course reviews. The days are getting longer, which means more golf on the immediate horizon! Inside this month's course guide we reveal 49 golf courses worth playing in 2018.